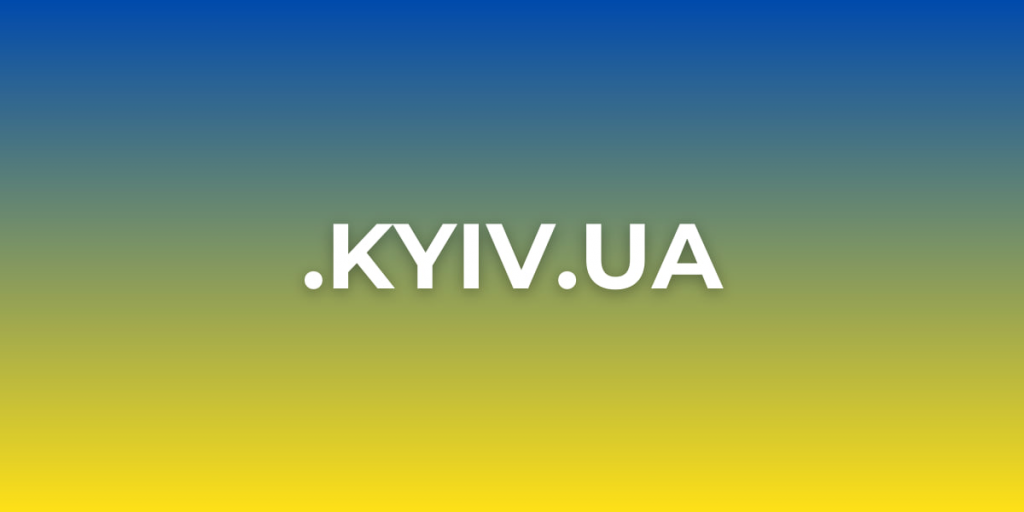 The Ukrainian capital, Kyiv, has always attracted the attention of many as a place for business, cultural development, and innovation. The internet is no exception, and for representatives of the capital of Ukraine, there is a special domain zone, .kyiv.ua, which emphasizes the affiliation of companies and businesses to this important region. In this article today, we will explore the features of .kyiv.ua, compare it with the alternative .kiev.ua, and tell you about a unique promotion from the company RX-NAME for registering this domain.
.kyiv.ua – the primary domain of the capital
The .kyiv.ua domain is a symbol of attachment to the capital of Ukraine, Kyiv. It has become the primary domain zone for companies, organizations, and even individuals who want to indicate their affiliation with the capital region. This domain was created to support the development of Kyiv's online space and emphasize its importance in the modern world.
.kyiv.ua VS .kiev.ua: Choosing Transliteration
For a long time, there was a dispute regarding the domain zones of Kyiv and the transliteration of the city's name. Before the emergence of .kyiv.ua, another domain, .kiev.ua, which corresponds to the Russian transliteration, was popular. But now, mass information campaigns are being conducted to popularize its correct Ukrainian transliteration – «kyiv.ua». This process has spread not only to this domain but also to other domain zones of various Ukrainian cities, making it an important step in the correct perception of all things Ukrainian.
Registration Features of .kyiv.ua
To register a .kyiv.ua domain, you need to meet certain requirements. First and foremost, you must have a legal or physical address in the city of Kyiv. Additionally, it's important to note that this domain can only be registered if the corresponding .kiev.ua domain is available.
Unique Promotion from RX-NAME
RX-NAME, one of the leading domain registrars in Ukraine, is also contributing to the popularization of the correct transliteration of the Ukrainian capital's domain. To achieve this, the company has launched a unique promotion for registering the .kyiv.ua domain. During the first year of registration, all businesses in the capital can register this domain for only 95 hryvnias, instead of the standard price. The promotion will run until September 30th. You can find all the details at the following link.
So make the right choice and use the .kyiv.ua domain right now to stand out among competitors and emphasize your affiliation with the capital of Ukraine and the Ukrainian language. Be sure to consider all the advantages of .kyiv.ua and don't miss the opportunity to take advantage of the RX-NAME promotion to save on registering this unique domain.