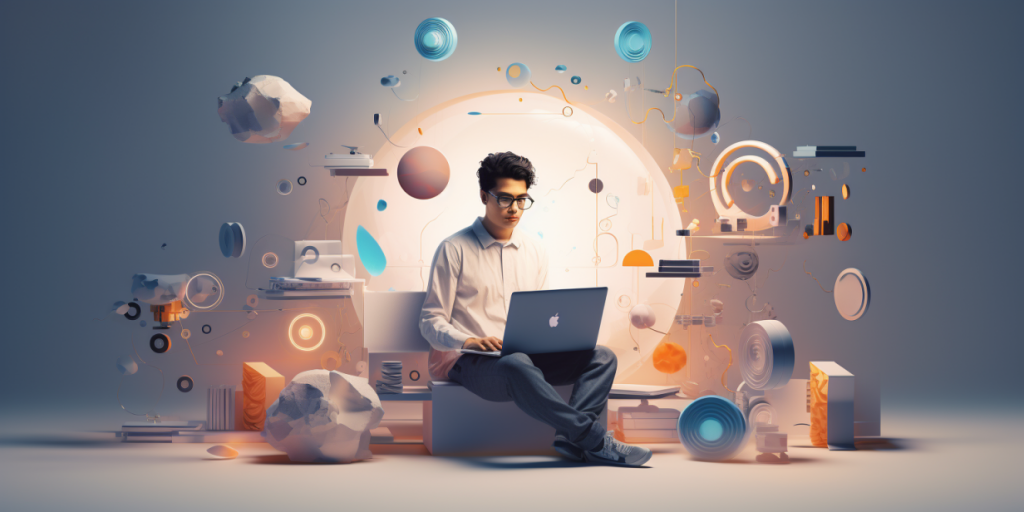 Once again, we witness how remote work is becoming increasingly popular and accessible in today's world, especially for IT professionals. With the advancement of technology and changes in the way work is organized, many companies prefer to hire professionals who can work remotely. This opens up endless opportunities for job seekers and project hunters in the IT field worldwide.
Our HR experts at RX-NAME, who have years of experience in HR and IT personnel recruitment, are ready to share valuable tips with you on how to successfully find remote work in the IT sector. So, let's get started.
Step 1. Develop and Create Your Profile.
The first and crucial step is to create a personal profile that showcases your skills and experience. It's essential to provide detailed descriptions of your expertise, previous projects, and achievements. Include links to your work portfolio and, for example, your GitHub profile if applicable. This will help employers understand your potential and effectiveness in future work.
Step 2. Utilize Specialized Resources.
Today, there are numerous resources specializing in remote job searches. Websites like Upwork, Freelancer, or LinkedIn can be excellent sources of job listings and clients for you. However, it's important to actively use these resources and maintain your profile.
Step 3. Expand Your Professional Network.
Actively expanding your professional network is a crucial component of successful remote job hunting. Join professional groups and communities on social media, participate in conferences and events for IT specialists. This will help you establish valuable contacts, receive recommendations, and maybe even find your future employer.
Step 4. Master Important Skills.
For IT professionals, it's vital to develop and maintain their skills at a high level. This includes learning new technologies, furthering your qualifications, and obtaining certifications that confirm your competence. This will significantly increase your attractiveness to employers and enhance your chances of finding your dream job.
Step 5. Focus on Communication.
Effective communication is a key aspect of remote work. Demonstrate your communication skills, responsibility, and proactive approach in your interactions with employers and colleagues. Ensure timely information exchange.
Step 6. Maintain a Flexible Schedule.
One of the main advantages of remote work is the ability to work on a flexible schedule. The ability to manage your time and work process independently is important for maintaining a balance between work and personal life.
Step 7. Don't Forget About Security.
When working remotely, it's essential to ensure the security of your data and information. Use reliable VPN connections and other measures to protect confidentiality.
Remember that the search for remote work may take some time, but with the right approaches and honed skills, this goal becomes achievable. Our RX-NAME team wishes you success in your search and hopes that these tips will help you find the perfect remote job in the IT field.