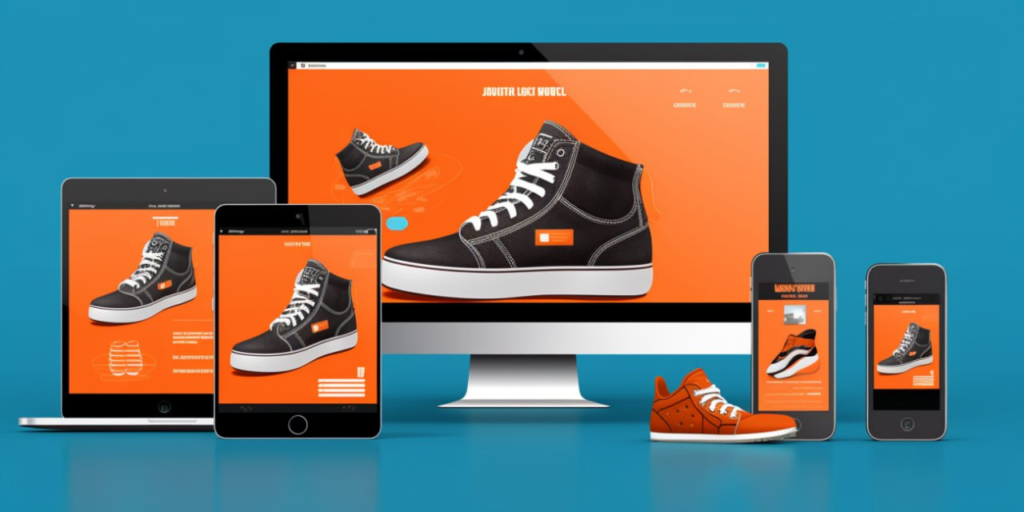 A website is an integral component of any business in the online environment. It is through the website that customers first encounter your product, service, and team as a whole. At first glance, creating a website may seem fairly easy and straightforward, but creating one that actually generates effective and successful sales for your company is a completely different question. So today, in this article, we will explore the step-by-step process that will help you develop a website that attracts customers and contributes to the growth of your sales.
What is a «sales-driven website»?
In the modern world, a significant majority of people make online purchases of goods or order services. Firstly, it saves time; secondly, it reduces costs, and thirdly, it conserves resources. However, this doesn't always have a positive effect on companies engaged in sales. It is increasingly difficult to capture the attention of customers when there are many similar manufacturers or service providers in the market. Therefore, creating «a sales-driven website» plays a crucial role. This refers to a website that has the right design, meaningful content, and effectively highlights your company among competitors. The key characteristics in its creation are as follows:
understanding the target audience;
attractive design and intuitive interface;
sales-oriented content;
search engine optimization;
mobile compatibility;
reliability and customer data security.
Understanding the target audience
Before starting the website development process, it is important to thoroughly study your target audience. Consider their needs, problems, and desires. Your website should meet their expectations and demonstrate solutions for their needs. Conduct research on the keywords and phrases they use when searching for products or services to ensure your website is optimized for search engines.
Attractive design and intuitive interface
The appearance of your website should be professional and appealing to visitors. Use a balanced color palette, convenient fonts, and high-quality images. Remember that the first impression influences whether a customer will stay on your website. Make the interface user-friendly and intuitively understandable, so that users can easily navigate and make purchases or request services.
Sales-oriented content
Create content that convinces visitors of the quality of your products or services. Highlight their benefits, uniqueness, and impact on customers' lives. Utilize clear headlines, lists of advantages, customer testimonials, and persuasive offers that motivate visitors to make purchases.
Search engine optimization
Work on optimizing your website for search engines to attract more visitors. Use keywords in headings, meta tags, URLs, and page content. Continuously update your website's content and add new articles or blogs to improve its rankings in search engines.
Mobile compatibility
Ensure that your website is responsive and functions well on various mobile devices. Make it mobile-friendly and provide convenient navigation on screens of different sizes. With the increasing mobile usage, this is a necessary condition for the success of your website.
Reliability and customer data security
Especially when creating a website, it is crucial to consider security and reliability aspects. The confidentiality of personal data, both of your customers and the information on your website, can always be at risk. Therefore, it is advisable to acquire an SSL certificate of security in advance, which guarantees protection for every visitor and your online environment. You can find more detailed information on this topic on the RX-NAME website. Our team will answer all your questions and help make your website safe and reliable for all customers.
Therefore, creating a sales-driven website requires effort and attention to detail. By considering the steps mentioned above, you will enhance its ability to attract customers and increase sales. Remember that success comes from understanding your audience and providing them with the necessary value through your website, product, and service.