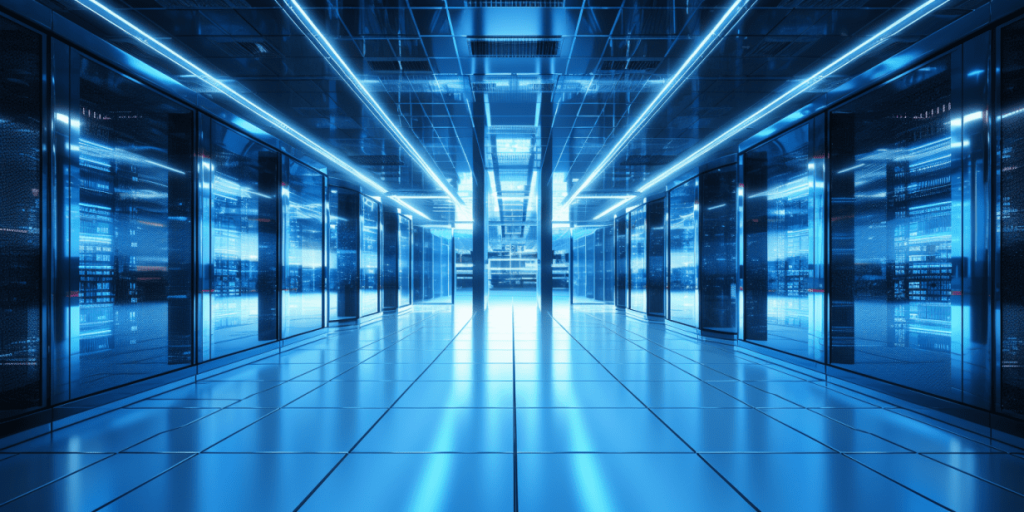 In today's world, where digital infrastructure shapes business development and facilitates global connectivity, having a dependable location for data storage and processing is crucial. The Server.UA Data Center in the heart of Kyiv answers this need by offering cutting-edge data storage and equipment services since 2007. Thanks to its reliability, advanced equipment, and professional support, Server.UA has become the chosen destination for business clients not only from Ukraine but also from various countries around the world.
Modern Data Center in Kyiv
Server.UA stands as an advanced data center located in the center of the renowned city of Kyiv. Established in 2007, it became one of the first platforms in the field of data centers in Ukraine. Its convenient location in the capital city facilitates easy access for clients seeking a trustworthy place to store their data and equipment. Throughout its years of operation, Server.UA has gained the trust of clients from diverse industries, underscoring its reliability and quality.
Tier III Reliability Level
Server.UA boasts a certified Tier III reliability level. This signifies that the data center has backup power and cooling systems, ensuring the highest level of availability for each client. Uninterrupted operation and equipment stability are crucial components for businesses relying on seamless and efficient project execution.
Benefits of Hosting Equipment in Ukraine
Hosting equipment within the Server.UA Data Center in Ukraine comes with a range of advantages. The country's strategic position at the crossroads of international communication networks, with Kyiv as a central hub for traffic exchange, guarantees swift and stable connections to various regions across the globe.
Professional Technical Support
Server.UA offers its clients not only an ideal storage environment but also high-quality professional technical support. The Data Processing Center's experts are always ready to address inquiries and assist in resolving any technical issues that clients might encounter.
In summary, Server.UA has established itself as a renowned and reliable player in the Ukrainian data center market. Its modernity, reliability, and professional support make it a priority for those seeking a secure and effective place to store their data and equipment.
Learn more on the Server.UA website and provide your business with the highest level of reliability and data protection.