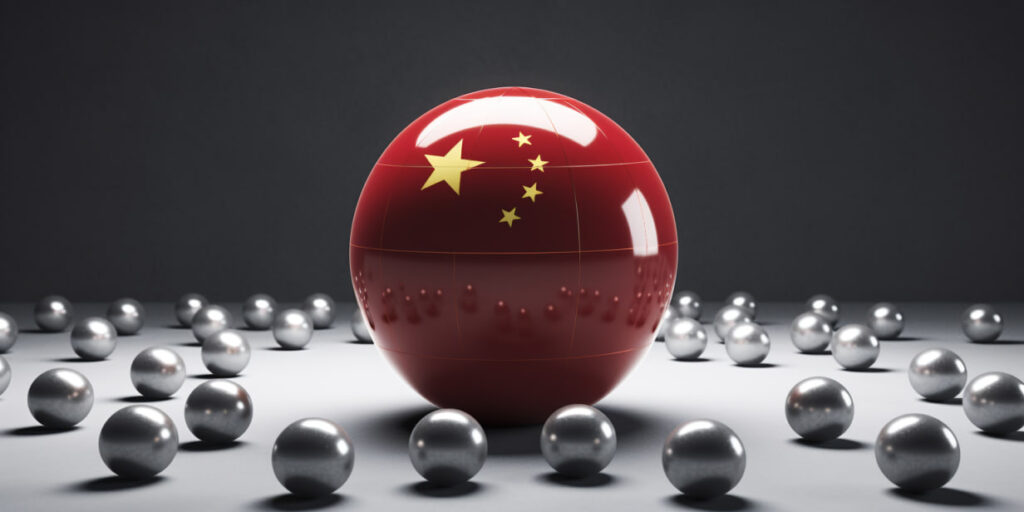 In today's digital age, it's hard to imagine the online landscape without domain names, which serve as the first step towards success for any business in the virtual world. As of the latest data available in 2021, there were already 363.5 million registered domain names in top-level domains and approximately 1500 domain zones worldwide. Among them, China holds the record for the highest number of registrations, with the .cn domain zone being one of the most prominent and crucial zones on the internet. What makes it special, and what opportunities does it offer for businesses? Let's delve into these aspects in today's article.
The history and unique features of the .cn
The .cn domain zone falls under the category of country-code top-level domains (ccTLDs) and represents China, one of the largest and most influential countries globally. Its history dates back to the 1990s when the Chinese internet started becoming accessible to the public. Since then, the .cn domain has become a pivotal tool for showcasing the Chinese web space and expanding the online presence of Chinese companies and brands.
Registration of .cn domain
Initially, registration of .cn domains was limited to Chinese citizens and businesses registered within China. However, in recent years, the rules have become more inclusive, allowing companies from around the world to register .cn domains.
Overall, registering a domain name within the .cn zone follows specific rules and requirements set by the China Internet Network Information Center (CNNIC), which oversees this domain zone. Some of the key rules and requirements include:
1. Local presence requirement
One of the most crucial prerequisites for registering a domain in the .cn zone is having a local presence in China. This can be a Chinese company or an individual with Chinese registration.
2. Verification documents
Registration may necessitate documentation to verify your local presence, such as business licenses or identification documents.
3. Domain name requirements
Domain names within .cn must adhere to CNNIC's stipulated requirements and limitations. Typically, the .cn domain name must consist of at least two characters, including letters, numbers, or hyphens, and it should not violate rules regarding restricted words.
4. English domains
.cn domains can also be registered in English, provided they meet the established requirements.
5. Domain quantity restrictions
Certain domain registrars may impose limits on the number of domains that can be registered by a single individual or organization. Therefore, it's important to consider this factor before beginning the registration process.
6. Additional requirements
If you plan to register a domain based on business or trade within China, you may require additional documentation or licenses.
7. Term of validity
.cn domains often have a limited term of validity, typically ranging from one to ten years. After the term expires, the domain can be renewed.
8. Owner identification
During the registration process, you may be required to provide accurate information about the domain owner. It's essential to double-check all the provided details.
9. Cost
The cost of registering .cn domains can vary from one registrar to another, depending on your budget and preferences.
Keep in mind that requirements and rules may evolve over time, so it's recommended to refer to official CNNIC sources and accredited registrars for up-to-date information before registering a domain within the .cn zone.
Opportunities for online business
Obtaining the .cn domain can be a strategic move for advancing your online business. Here are a few advantages it offers:
1. Identity localization
The .cn domain helps localize your brand for the Chinese audience. It signifies your presence in China and encourages local customers to trust your business, thereby increasing potential clientele.
2. Improved SEO
Search engines, including the Chinese search engine Baidu, prioritize .cn domains in search results for the Chinese audience. This enhances your SEO rankings.
3. Access to the Chinese market
E-commerce and business opportunities in China are vast. The .cn domain aids in establishing your position within this significant market.
4. Brand protection
Registering the .cn domain safeguards your brand within China, preventing competitors or malicious entities from using your name.
In essence, the .cn domain is not just an internet address; it's a key to the Chinese online realm and a gateway to expanding your business's online footprint, boosting SEO, and conquering the Chinese market. Registering the .cn domain could be your step towards success in today's digital world.
Give it a try now and unlock a myriad of opportunities for your business's growth.
Wishing you every success!