Nowadays, cryptocurrency is a popular payment asset and a means of making purchases online, and it has several advantages.
The most important one is payment security. When using cryptocurrency as a payment method, complete confidentiality is maintained, transactions are carried out anonymously, and it is practically impossible to hack a system with crypto-encryption protection.
Secondly, it is a simple way to pay for goods and services from anywhere in the world, without being tied to the financial policies of individual countries.
Thirdly, it is fast and transparent. Transactions are carried out in continuous mode, the funds are transferred to the recipient promptly, and they are visible in the public blockchain transfer system.
Customers of RX-NAME.NET can quickly and comfortably pay for hosting services, VPS servers, and domain registration with more than thirty types of cryptocurrencies, such as Bitcoin, Tether, Ethereum, Litecoin, Dogecoin, and others.
By having a Ledger or Safepal cold wallet, one can order a service on the website, select a cryptocurrency payment method, such as Bitcoin, and thanks to the convenient interface, payment is credited without delays.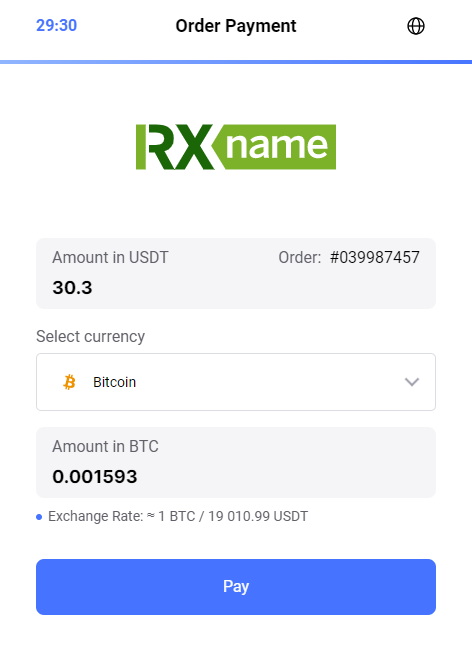 Ledger cold wallet – security for your money. We do not recommend using exchanges to store your funds.