The security of access to a user's account or personal cabinet is of great importance for owners of web resources, such as VPS and Dedicated servers, virtual hosting and domain names. Often, access to service settings provides rights to manage, move, modify and even delete data from the web resource.
That is why RX-NAME pays great attention to the issue of secure access to a user's Personal Area and strongly recommends its clients to use the two-factor authentication (2FA) function.
What is two-factor authentication?
Two-factor authentication is an additional level of protection for accessing a user's account (personal cabinet). In addition to a login and password, an additional code is required to be obtained. The code is one-time use and has a limited time of validity.
How does it work?
To use two-factor authentication, the user needs to install the Google Authenticator app for IOS or Android on their phone or computer. Thus, access to the personal account will only be possible from the owner's trusted device. The six-digit confirmation code will be automatically generated in the app and has a limited time of validity of 30 seconds. Within this time, the account owner needs to enter the verification code to access their personal cabinet.
How to enable 2FA?
The two-factor authentication function must be activated in the Security section of the Personal Cabinet Settings.
Install the Google Authenticator app on your IOS or Android phone or computer.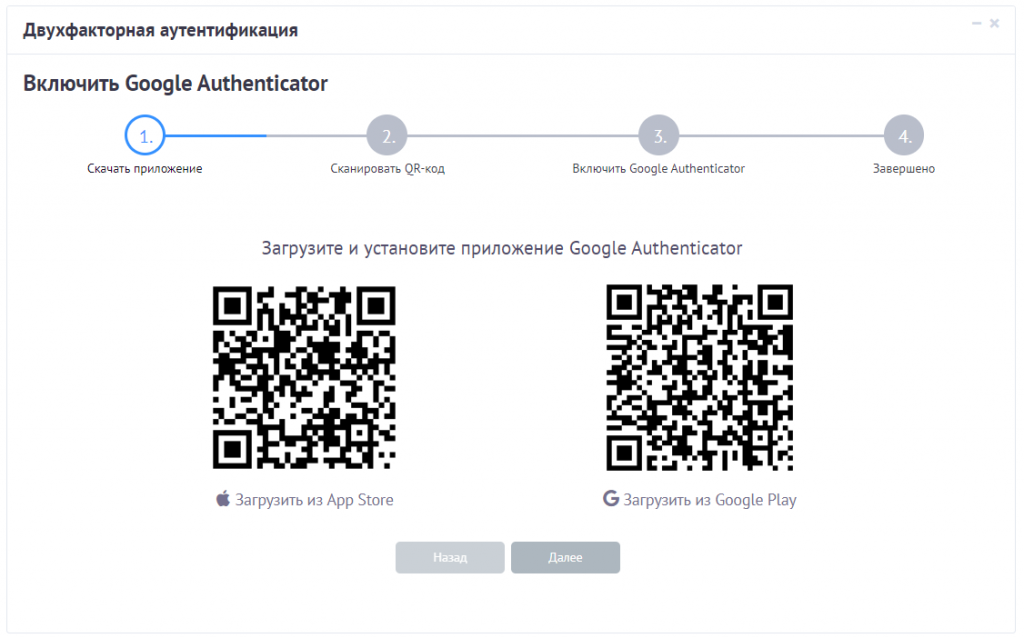 3. Link the app to your personal cabinet by scanning the QR code or entering the code manually.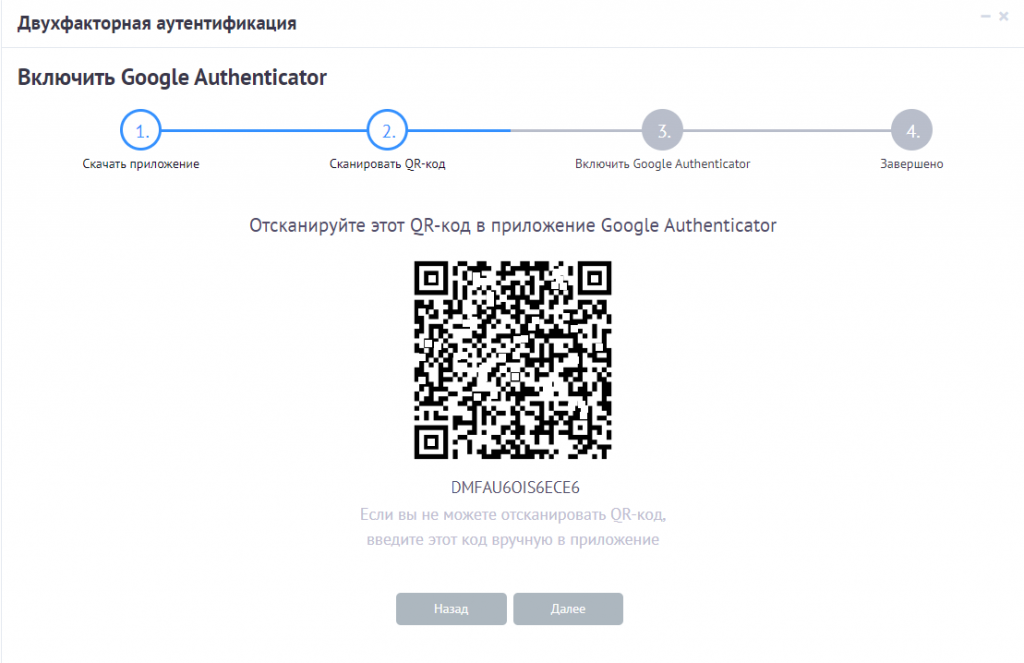 4. Get confirmation of the completion of linking Google Authenticator.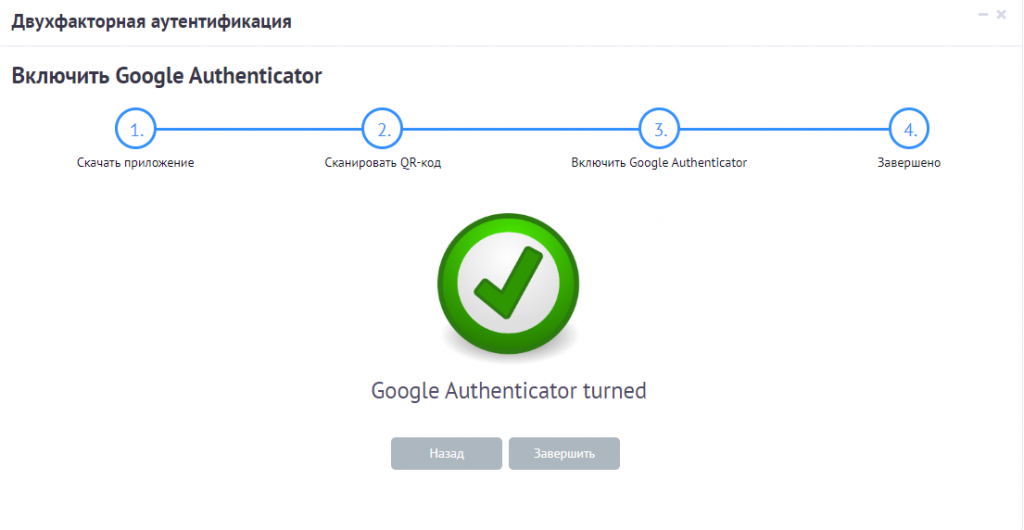 5. On the next login to the personal cabinet, after entering the login and password, it will be necessary to enter the six-digit authentication code.