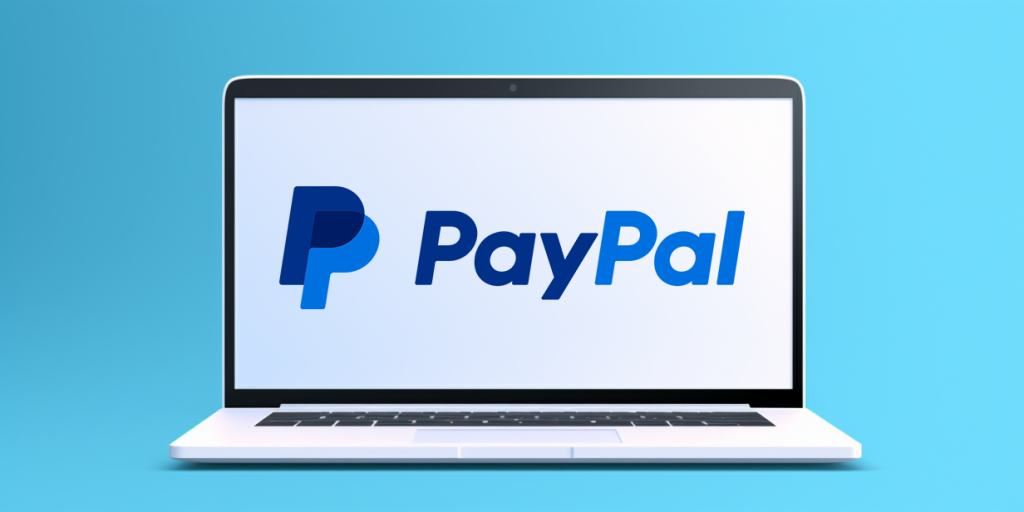 In today's digital world, payment systems play a crucial role in facilitating electronic and online payments. One of the most popular and reliable payment systems is PayPal. This company makes the process of online payments easy, secure, and accessible to users worldwide. In this article, we will explore what PayPal is, the advantages it offers to users, and how to use it in Ukraine.
What is PayPal, and Why Is It Needed?
PayPal is an international payment system designed for making cashless payments and money transfers over the Internet. It was founded by Elon Musk in 1998 and has since become one of the most widespread and reliable payment systems globally.
The primary goal of PayPal is to ensure the security and convenience of online payments. Users can use their PayPal accounts to pay for goods and services in online stores, send money to friends and family, pay bills, and much more.
Using PayPal in Ukraine
Until 2019, Ukraine did not always have access to all of PayPal's features due to restrictions and regulations. Therefore, Ukrainians could create a PayPal account but did not have the opportunity to fully utilize all of the system's functions.
However, on March 8, 2022, PayPal decided to suspend its services for sending and receiving payments in aggressor countries and launched full support for Ukraine, announcing its official launch on March 17, 2022. The Ministry of Digital Transformation's continuous communication with PayPal's leadership played a significant role in this process. The ministry had been working to bring the company to the Ukrainian market since its establishment in 2019. In 2020, Minister of Digital Transformation Mykhailo Fedorov personally met with PayPal's leadership at the Davos Forum to bring the company to the Ukrainian market. Finally, two years later, PayPal has fully expanded its operations in Ukraine. Now, Ukrainians can not only make online purchases but also send money and withdraw funds to Ukrainian bank cards.
How to Open a PayPal Account in Ukraine?
Opening a PayPal account in Ukraine is a straightforward process, and every Ukrainian can do it in a few steps.
1. Go to the official PayPal website.
Open a web browser and go to the official PayPal website at https://www.paypal.com/ua.
2. Choose «Sign Up».
On the website's homepage, you'll find the «Sign Up» button. Click on it.
3. Select an account type.
PayPal offers two types of accounts: «Personal» and «Business». Choose the one that best suits your needs. A personal account is typically used for personal transactions, while a business account is for commercial purposes.
4. Fill out the registration form.
You'll be asked to enter personal information such as your name, surname, email address, mobile phone number, and a password for your PayPal account. Remember the importance of creating a secure password.
5. Confirm your email address.
PayPal will send you an email to the address you provided for confirmation. Open the email and follow the link to complete the registration.
6. Add payment methods.
After registering, add your payment details, such as a bank card or bank account, to be able to perform transactions through PayPal.
7. Verify your identity.
To enhance security and set certain limits on your PayPal account, you may be asked to verify your identity by providing a copy of your passport or other identification documents.
After completing these steps, you will have successfully created a PayPal account in Ukraine and can begin making online payments and money transfers through the system. Remember to regularly check your account and adhere to all security rules.
Which Currencies Are Available for Payments?
PayPal allows users to make payments in various currencies. Therefore, Ukrainian customers can conduct transactions in currencies such as US dollars, Canadian dollars, euros, and British pounds. When withdrawing funds to a card, the amount is automatically converted into the currency in which the card is issued. For example, if you receive a dollar transfer to a hryvnia card, the amount will be automatically converted to hryvnias at the current exchange rate.
What Are PayPal's Fees?
PayPal sets specific fees for money transfers and other transactions depending on the country and the type of transaction. Ukrainian users can find detailed information about fees on the official PayPal website.
Advantages of Using PayPal
Undoubtedly, PayPal offers numerous advantages to its users. Among them are:
Security: PayPal uses advanced encryption and data protection technologies, ensuring that all transactions are secure and confidential.
Convenience: Users can access PayPal on any device with internet access, whether it's a computer, smartphone, or tablet.
Speed: Payments made through PayPal are typically processed instantly, allowing us to receive purchased goods and services quickly.
Global Access: PayPal operates in most countries worldwide, making it suitable for international transactions.
Financial Tracking: Users always have access to their transaction history and financial statistics in their PayPal accounts, helping them keep track of personal expenses.
RX-NAME Customers and PayPal
Customers of RX-NAME have the convenience and security of paying for any services through PayPal. This makes the process of paying for company's services even more convenient and accessible to every customer.
In conclusion, PayPal is a powerful tool for online payments that currently allows us to conduct transactions anywhere in the world. With PayPal, everyone can make secure and quick payments for goods and services, send money to loved ones, and keep financial records. Whether you use PayPal for personal or business purposes, it is always ready to provide you with a reliable and convenient solution for online payments in the digital world.