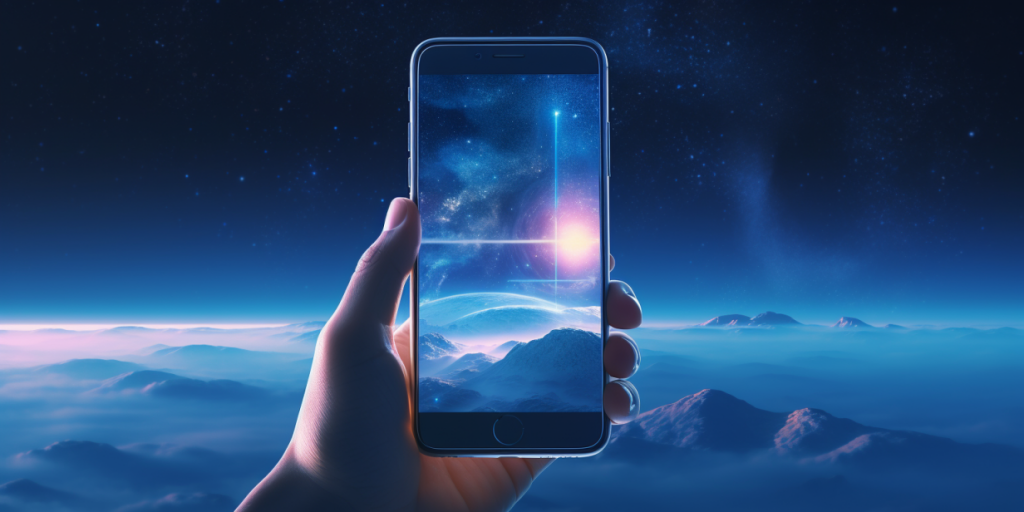 Fast and reliable internet is no longer a luxury but a daily necessity in today's world. But what happens when Starlink, the initiative by Elon Musk's SpaceX company, combines with the global smartphone market? In this article, we'll explore the opportunities this opens up for users and what can be expected from this promising combination in the near future.
Starlink: Revolutionizing Internet Connectivity
Starlink is an ambitious project by SpaceX aimed at creating a global satellite network that provides internet access anywhere on Earth. Using hundreds of thousands of satellites in low Earth orbit, Starlink has the capability to deliver high-speed internet even in rural areas and remote islands.
Its main advantage is that this network doesn't require specialized on-site infrastructure, as the satellites provide direct communication with the user. This makes it an ideal solution for areas where other types of internet connectivity are challenging.
Starlink as a Satellite Communication Service for Smartphones
However, SpaceX has decided not to limit Starlink's potential to internet connections alone. Next year, SpaceX plans to launch a service for texting on smartphones via Starlink. Additionally, according to PCMag sources, by 2025, the company intends to add voice satellite communication alongside text messaging.
While the project is still in development, SpaceX has already launched a new website to promote the future Starlink service for smartphones, called «Starlink Direct to Cell». Its slogan is «Seamless access to text, voice, and data for LTE phones worldwide».
The main idea of the service is that it will connect to the expanding Starlink satellite network in Earth's orbit to provide cellular connectivity to unmodified smartphones. It appears that this project will compete with Apple's own Emergency SOS satellite feature for iPhones and AST Space Mobile, both of which aim to provide a similar satellite service.
Benefits of Combining Starlink and Smartphones
Certainly, combining Starlink and smartphones offers numerous advantages for users worldwide. Among the key benefits are:
High-speed downloads and streaming. With high-speed internet from Starlink, users can quickly download content, watch high-quality streaming videos, and play online games without any delays.
Cloud services. Modern smartphones increasingly rely on cloud technologies for data storage and backups. With strengthened connectivity from Starlink, syncing personal data with cloud services will be seamless.
App downloads. Fast internet also makes it easier to download and update smartphone apps quickly, reducing wait times for the process.
Remote applications and services. For users who rely on remote workspaces or services, Starlink can provide stable internet access even during travel or in remote locations.
What to Expect from the New Starlink Service?
The integration of Starlink and smartphones promises benefits for users worldwide. However, there are some aspects to consider:
Cost: The cost of Starlink services can be high, especially compared to other types of internet connectivity.
Compatibility with smartphones: Not all smartphones may support connections to Starlink.
Signal and connectivity quality: Depending on the location and coverage, the quality of the connection may vary.
Data limitations: Some Starlink plans may impose data usage limits, which is important to consider when using a smartphone.
It's worth noting that before SpaceX can officially launch this service, the company must first obtain approval from the Federal Communications Commission (FCC).
So, as we can see, the combination of Starlink and smartphones opens up new possibilities for users seeking fast and reliable internet access, even in remote areas. In the near future, this combination may become the standard for uninterrupted internet access, regardless of location. However, it's essential to carefully evaluate all aspects of this connection, including cost and connection quality, before making a final decision.