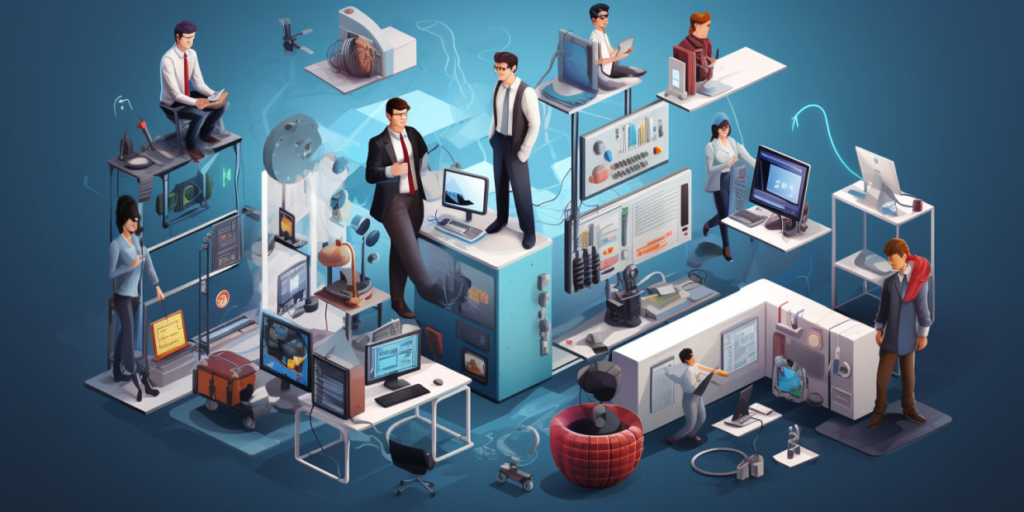 The modern world is experiencing rapid technological advancements, and significant changes are happening in the field of information technology (IT). This creates numerous opportunities for young people who aspire to start a career in the IT industry. But how do you make the right choice and select a profession that will be highly promising in the near future? Today, we will discuss several of the most prospective IT professions and share some tips on making the right choice.
The Most Promising IT Directions Now and in the Near Future
Processing large volumes of data (Big Data) is becoming increasingly vital for businesses. Specialists in data analysis and machine learning help companies make informed decisions based on collected data. Knowledge of mathematical methods, statistics, and programming is crucial for success in this field.
Information and data protection are becoming more critical tasks for organizations in a world where cyber threats are becoming increasingly sophisticated. Cybersecurity experts are responsible for safeguarding networks, systems, and data from cyberattacks. Knowledge in network security, cryptography, and ethics is crucial in this field.
The IT industry requires highly skilled programmers. Software developers are responsible for creating and maintaining software products and applications. Proficiency in various programming languages and understanding the principles of software development are key skills for success in this field.
The development of IoT opens new possibilities for device connectivity and data exchange. IoT development specialists work on creating innovative devices and systems that facilitate the interaction between the real and digital worlds. Knowledge of networks, sensors, data collection, and analysis is essential in this field.
Artificial Intelligence (AI) and Machine Learning
AI and machine learning are among the fastest-growing areas in IT. Specialists in this field develop systems capable of learning and performing complex tasks that previously required human intervention. Knowledge of statistics, mathematics, and programming is crucial for success in this direction.
Our company, RX-NAME, is a leading partner in the IT field, shaping a circle of leading and professional IT specialists. We provide quality work and customer service, offering a wide range of services, including hosting, data security, and other areas of expertise.
Therefore, when choosing a promising IT profession, it is important to thoroughly examine your interests, skills, and opportunities. It is also crucial to continue learning, updating your knowledge, and honing your skills, as the IT industry is constantly evolving. By choosing your future IT profession, you have the opportunity to be part of the innovative world of technology and shape the future.
The choice is yours!