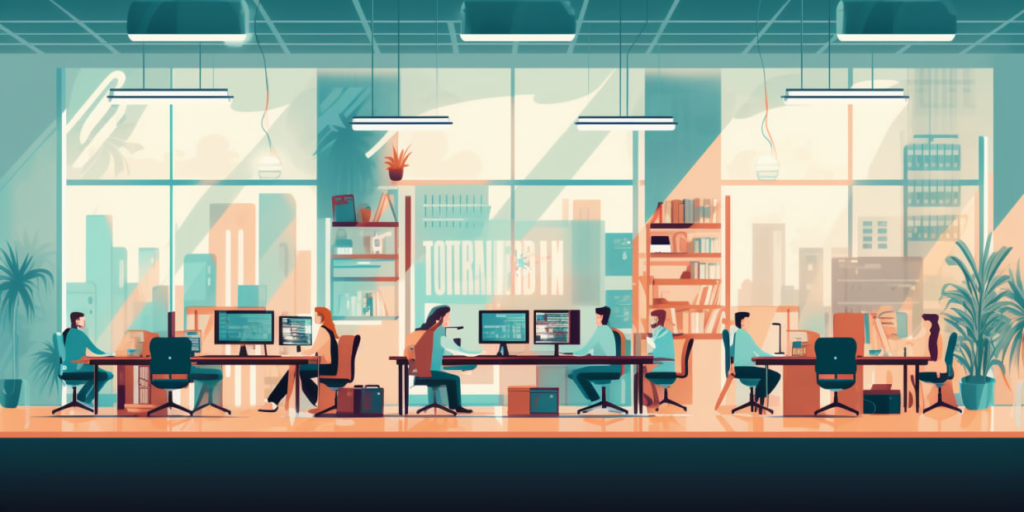 Customers are the most valuable asset of any company, as they determine its success and future growth. The more satisfied customers a business has, the better its reputation and image in the chosen market for goods or services. Communication and interaction with customers play a crucial role in achieving this.
During the collaboration with a company, customers may have numerous questions, issues, or even complaints. To address them, organizations create dedicated support departments that focus on customer assistance.
However, setting up a support service and training its employees is not an easy task. It requires time, effort, and the right approach. Nonetheless, the investments in terms of money and resources will pay off in the near future through an expanded customer base and a positive company image.
For an effective support service, the team members need to possess not only technical knowledge but also specific skills. Now let's uncover some secrets of proper and efficient customer interaction.
1. Find the right tone and common ground.
A formal and dry approach is only suitable in rare cases, as it often generates a negative attitude and discourages future communication. Instead, choosing an empathetic and friendly tone creates trust among customers. Building rapport and finding common ground can contribute to productive conversations. We naturally feel sympathy and trust towards those who resemble us. Gathering information from a customer's social profile or website doesn't take much time but makes the communication more relaxed.
2. Learn to end conversations properly.
It is essential to answer customer questions and provide assistance until they are completely satisfied and acknowledge that their needs have been met. If a customer feels that the support they received was insufficient, it directly reflects poorly on the support team's performance. The last sentence or response can completely undermine the impression of the entire interaction.
Throughout the conversation, the support staff should demonstrate genuine interest in understanding the customer's problem and ensure they receive assistance until all their issues are resolved. The communication should only conclude when the customer confirms that all their questions have been answered.
3. Focus on positive aspects and address complaints.
Sometimes a company may not be able to immediately fulfill all of a customer's requests. In such situations, it is crucial to highlight alternative solutions to the problem and explain what can be done in the given circumstances. By emphasizing positive aspects during the conversation, customer disappointment can be minimized.
Statistics show that only a small percentage of dissatisfied customers actually reach out to the support service with their complaints. More often than not (in over 90% of cases), an unsatisfied customer simply discontinues further cooperation. However, addressing the issue, understanding it, and finding a resolution can help retain dissatisfied customers. Complaints should be tracked and analyzed as they allow for the identification and elimination of weaknesses in the company's products or services.
4. Quality support through optimized workflow.
In the pursuit of quick communication results with customers, it is important not to overlook quality. A customer values a comprehensive resolution to their problem with a slight delay more than an instant superficial response. This allows for the formation of a positive perception of the company for each customer.
Workflow optimization can be achieved through automated systems that handle ticket registration, task allocation, progress monitoring, and much more. Automation provides the opportunity for both employees and customers to find answers to common questions. This self-learning capability significantly reduces the workload on the support service.
5. Clear communication and expressions of gratitude.
Learning to speak in a language that is easily understandable for each customer is not as simple as it may initially seem. Specialists often use technical jargon and an abundance of specialized terminology, which can cause difficulties and misunderstandings. It is crucial to avoid demonstrating superiority when communicating with any customer. The conversation should be on equal terms, and the customer should receive information in a comprehensible manner.
Additionally, it's important to express gratitude to customers for choosing your company. However, generic phrases usually don't have a lasting impact. Practical actions, such as offering discounts, are more memorable and contribute to a positive company image.
Practice and build your ideal technical support team!