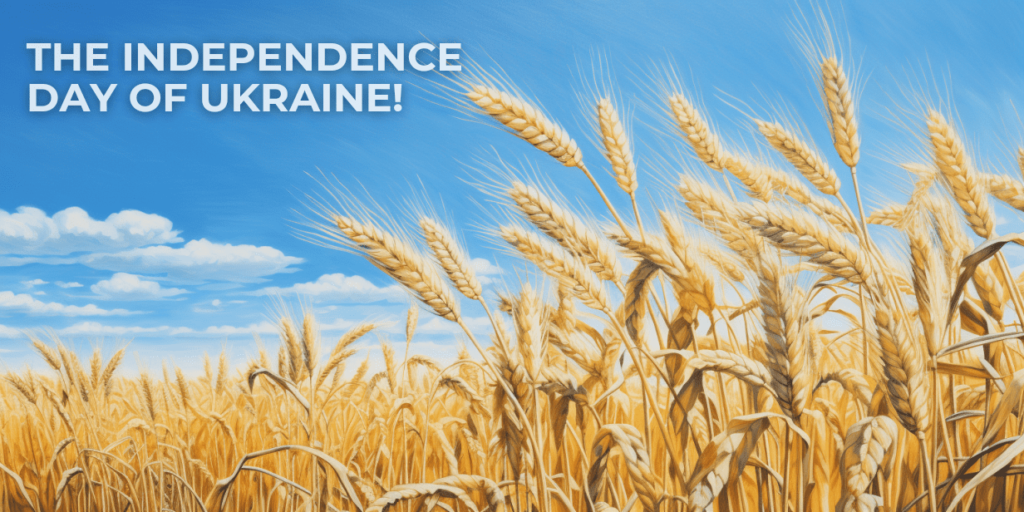 Dear valued customers!
Today we celebrate the most important holiday for our country – Ukraine's Independence Day! The day that symbolizes freedom, courage, national unity, and the desire to live in a free and prosperous nation. The day of strong and unyielding individuals. The day of freedom and dignity.
In these challenging times, as our country faces trials, we remind the world that Ukrainians have always been strong and resolute. We are a people who will always stand firm and defend our own. Our Ukraine is not just a country, but our soul, enriched with deep values, national traditions, and unmatched beauty in every corner of its land. It is a place of wonderful and incredible people. A place of heroic deeds and historical events.
On this day, we sincerely wish you and your loved ones robust health, inner strength, boundless energy, and courage. May your faith and optimism never waver, for together, by uniting our strengths, we continue to work, fight, and move toward our shared and most important goal. We believe that in the near future, our country will rise again, and peace will return to our beloved land.
Take care of yourselves! Together, we will undoubtedly triumph!
Happy Independence Day, Ukraine, and to all Ukrainians!
Boundless gratitude and respect to all those who defend and protect our essential life values on this day!
Glory to Ukraine! Glory to the heroes!
With best wishes, the RX-NAME.UA Team.