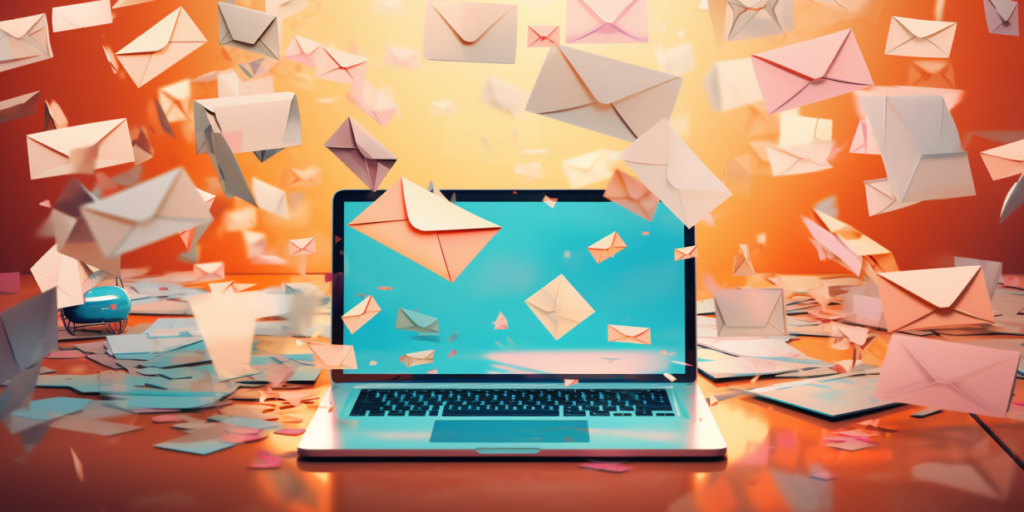 In the modern business world, where online communication holds significant importance, having a corporate email on your own domain becomes a substantial factor for enhancing your business's position in a competitive environment. It signifies not only professionalism but also serves as a powerful tool for building trust with clients and partners. In this article, we will delve deeper into what a corporate email is, why it is important, and how to create one on your own domain.
The Essence and Necessity of a Corporate Email
A corporate email is an electronic mail that uses the company's domain name in its addressing, such as «yourname@yourcompany.com». This indicates that the company has its own domain and employs it for communication with clients and partners.
The necessity of using a corporate email is determined by several key factors:
Professionalism: A corporate email conveys the image of a professional company that takes its business seriously.
Trust: A corporate address is much more reliable for clients, confirming the legitimacy of the company and preventing fraud.
Branding: A corporate email enables the use of the company's domain name in emails, contributing to brand recognition among competitors.
How to Create a Corporate Email on Your Own Domain?
To create a corporate email on your own domain, follow these steps:
1. First and foremost, choose a domain.
If you don't already have a domain, select and register an appropriate domain name for your company. It should be easy to remember and relevant to your business.
2. Next, choose an email provider.
Select an email provider that offers corporate email creation services. Popular options include Google Workspace (formerly G Suite), Microsoft 365, Zoho Mail, and others. Alternatively, you can host your email on your own resources by purchasing hosting or a virtual server.
3. Next – registration.
Sign up for the chosen email service using your selected domain. Follow the instructions and provide necessary information.
4. Another step is DNS configuration.
Configure DNS records for your domain to point to your provider's email server, where your emails will be stored.
5. Now, create email accounts.
After successfully setting up DNS, create corporate email accounts for your employees using your domain.
6. A crucial step is client email configuration.
Configure email clients (e.g., Outlook, Thunderbird) or use the web interface provided by your email provider to access your corporate email.
7. And one of the most important measures in this process – security.
Ensure the security of your corporate email by setting strong passwords, enabling two-factor authentication, and implementing other protective measures.
As we have established, creating a corporate email on your own domain is indeed a crucial step towards enhancing professionalism, trust, and brand recognition for your company. Choosing the right email provider and proper configuration will enable you to reap all the benefits of a corporate email and ensure convenient and secure communication for your team and clients.