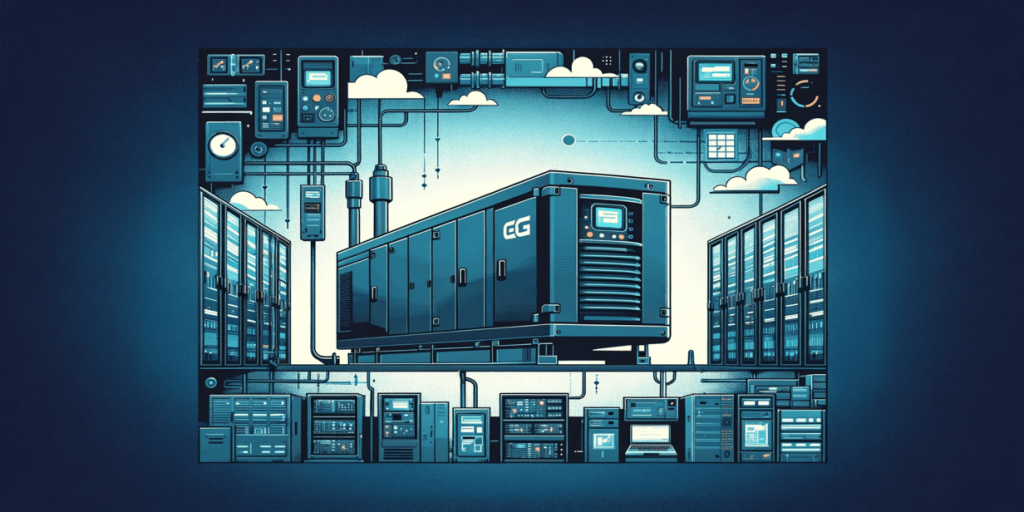 Modern Ukraine faces constant threats and challenges, which we especially experienced last year. Some of the most memorable events include widespread damage to critical infrastructure and daily power outages resulting from numerous blackouts in every populated area of the country. Although it was difficult, Ukrainians managed to cope with this challenge, demonstrating their resilience and adaptability to any conditions.
We understand that one of the biggest winter threats to businesses and infrastructure in Ukraine this year is the possibility of recurring blackouts, where power supply may be disconnected for an indefinite period. Unfortunately, this situation can lead to the interruption of all work processes and serious problems for companies and organizations that depend on continuous access to their data and information resources. Therefore, uninterrupted operation of data centers becomes critically important in such circumstances, as they can ensure the continuous functioning of all processes.
A shining example of this is the uninterrupted operation of SERVER.UA during the fall-winter of 2022-2023. This experience will allow them to prepare meticulously for the winter of 2023-2024 and provide all necessary conditions for their clients.
SERVER.UA has always been known for its high reliability and professionalism in ensuring information security and data availability. In the current environment, where energy independence is more critical than ever, considering collaboration with a data center deserves extra attention from businesses and organizations.
SERVER.UA is doing everything possible to prevent such issues for its clients. The company has a reliable Tier III standard infrastructure: backup power is ensured by N+1 redundancy and four diesel generators, and it has extensive experience in developing and implementing data backup strategies. This means that even in the event of a power outage, SERVER.UA's servers continue to operate without any problems, as the generators provide a reliable source of energy for the data center.
Additionally, SERVER.UA operates round-the-clock with a team of specialists and a system monitoring power and cooling systems. Therefore, by entrusting their equipment to SERVER.UA, clients can be confident in its uninterrupted operation and the quality of services provided in a timely manner.
Ukraine has repeatedly demonstrated its strength and resilience, and SERVER.UA, together with its clients, is ready to face any challenges and overcome possible difficulties.
As we can see, all the security measures and preparations of SERVER.UA not only demonstrate the data center's readiness for possible blackouts but also serve as a vivid example of how modern technologies help ensure the stability and reliability of Ukrainian businesses and infrastructure in unforeseen situations.
So, if you are still searching for a data center to host your equipment, rest assured that SERVER.UA is always ready to be a reliable partner in ensuring continuity of operation and protecting your data. More detailed information can be found at the link.
Together we are strong, and together we can overcome any difficulties!
Take care!