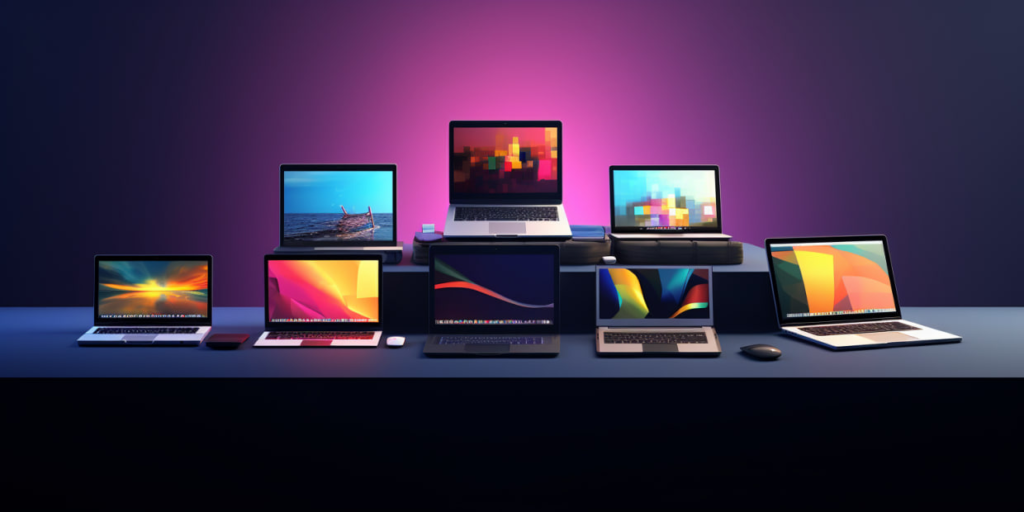 A laptop has become an integral part of modern life and work. This portable computer allows us to stay optimized, enabling us to work and entertain ourselves anywhere. If you're planning to buy a new laptop, you're embarking on a quest to find the perfect companion for your everyday activities. However, with such a diverse market of computer technology, even experienced users can get overwhelmed. Today, in order to make the right choice and invest your money in technology that suits your needs, let's take a detailed look at what to consider when choosing a laptop.
1. Purpose and Requirements
First and foremost, determine what you need the laptop for. Do you plan to use it for office tasks, media consumption, gaming, or creative work? The purpose of the laptop will determine its future specifications and performance.
2. Size and Weight
The size of the laptop matters, especially if you intend to travel with it frequently. A compact and lightweight laptop is convenient for portability, but it might limit the screen size and functionality.
3. Display
The display quality influences work comfort and content viewing convenience. A high resolution and brightness will allow you to enjoy graphics and videos to the fullest.
4. Performance
When choosing a processor, memory, and graphics adapter, pay attention to your specific needs. A powerful processor and sufficient RAM will ensure smooth multitasking and the ability to run multiple applications simultaneously.
5. Storage
The choice of storage capacity depends on the volume of your data. An SSD drive will speed up the operating system and application loading, but it might have a smaller capacity compared to HDD drives.
6. Battery
Battery life is essential for those who plan to use the laptop without being connected to a power source. Check the battery capacity and energy-saving modes.
7. Ports and Connectivity
Make sure the laptop has enough ports for connecting external devices and accessories, such as USB, HDMI, audio output, etc.
8. Operating System
Choose between Windows, macOS, or Linux, depending on your personal preferences and requirements.
9. Price
Set your budget and find a laptop that meets your needs without exceeding it.
Overall, a laptop is an indispensable part of modern work in any field. With its help, you can work online on a remote server from any location. Therefore, choosing the right laptop is an investment in your comfort and future productivity.
Pay attention to the parameters outlined in our practical guide and make your perfect choice, which will help you succeed in any sphere of your activity.